---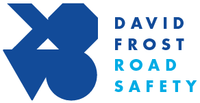 David Frost Road Safety (Pty) Ltd offers several road safety services. These include training, a range of presentations, editing and writing of road safety related material and road safety audits. David Frost the owner is an experienced road safety practitioner with years of exposure and experience in the field. As a former police officer, trainer and qualified traffic officer he will guide you and your employees to reduce the risks of being a road user.
The purpose of this focused presentation will be to ask the following simple questions:
What does road safety mean to me?
Where did I learn my notion of road safety?
What are my driving values?
How do these reflect in the way I drive?
Specific topics covered are:
General road safety principles and statistics,
The safe systems approach, indicated by safe roads, safe speeds, safe vehicles and safe road users,
Aspects of the United Nations Decade of Action to reduce road fatalities by 50%,
Highlights of the South African National Road Safety Strategy, and
World Health Organisation indicators linked to road usage.
Driving under the influence of alcohol, the legislation pertaining thereto and the issue of units of alcohol and the impact of alcohol use on driving is covered in detail and linked to responsible driving and hazard perception.
Critical road safety factors dealt with are:
Speeding,
Seat belt usage,
Distracted driving, and
Vulnerable road users such as pedestrians.
Pre-trip inspections, compliance with vehicle policy, inclusive of grey and corporate fleet usage are emphasised, where applicable.
This will promote continuity and longevity of employment both while in the off- and on-duty category of road use, using any form of transport in a manner that will act as a mitigation to the massive amount of risks prevalent on the roads of our country at present.
Pricing is per session and can be tailor made to suit your needs.
Contact David on 0825762159 or david@davidfrost.co.za or via sales@breathalysers.co.za  to book your staff Road Safety training now.